SAFETY IS MORE THAN A PRIORITY AT SLACK & CO. – IT IS OUR #1 CORE VALUE.
We are committed to maintaining a safe and healthy work environment where everyone who works with us is responsible for their own safety and the safety of those around them. Our jobsites are continuously monitored to ensure our workforce is performing their work safely; wearing the proper protective clothing, and our equipment operators are mindful of the people and structures in their work space.
RECENT SAFETY AWARDS


ABC Greater Houston Chapter – 2017 STEP Diamond Award
ASA Houston Chapter – 2017 CTS Gold Award
Houston Contractors Association – 2017 Safety Excellence Award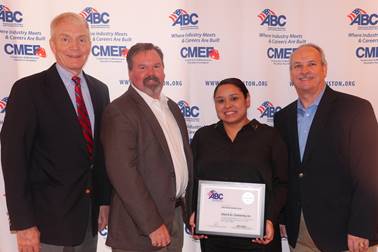 SAFETY IS AN INTEGRAL PART OF OUR BUSINESS.
Our full-time Director of HSE ensures that we provide our workforce with the tools, knowledge and resources needed to increase safety, reduce risk and improve loss control on each project we manage. Some of the standards we continuously maintain include:
Absolute management commitment and employee involvement
Quarterly safety meetings for all employees
Pre-planning for safety prior to mobilizing for a project
Job site inspections/Audits
Accident investigations
Weekly Toolbox Talks
Safety incentives
MEMBERSHIPS & CERTIFICATIONS
ISNetworld
Avetta
PEC Premier
Safe Land
National Safety Council
Southeast Texas Damage Prevention Council
Houston Area Safety Council
Associated Builders and Contractors – Safety Committee
American Subcontractors Association – Safety Committee
Associated General Contractors – Houston Chapter  2016 Safety Excellence Award for a Large Specialty Contractor
AGC, Texas Building Branch – 2016 Certificate of Excellence Texas Safety / Zero Time Lost Award
American Subcontractors Association – 2016 CTS Gold Award
Associated Builders and Contractors – 2016 STEP Platinum Award